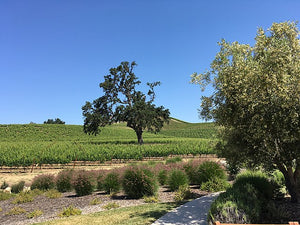 SoCalization introduces the Top 5 SoCal Wine Districts
When it comes to wine, California's Napa Valley often steals the spotlight, but those in the know understand that Southern California has its own enchanting wine districts waiting to be discovered. From the scenic vineyards of Temecula Valley to the hidden gems of Santa Barbara County, Southern California boasts a diverse range of wine districts, each with its unique charm and character. SoCalization would like to take you on a textual tour of these vibrant wine regions that make up SoCal's wine tapestry.
Temecula Valley: Where Sunshine Meets Viticulture
Nestled in the heart of Riverside County, Temecula Valley is Southern California's wine country gem. Known for its sunny weather and Mediterranean-like climate, this region is ideal for growing grapes. The valley boasts over 40 wineries, offering an array of wine experiences from boutique tastings to lavish vineyard tours. Don't miss the opportunity to sample some of their award-winning varieties, such as Syrah, Zinfandel, and Tempranillo.
Check out SoCalization's Temecula Valley collection here!
  https://www.socalization.com/collections/temecula
Santa Barbara County: The Cool Coastal Influence
Santa Barbara County's wine districts are defined by their proximity to the Pacific Ocean, which brings a cool maritime influence to the vineyards. This unique microclimate creates the perfect conditions for Pinot Noir and Chardonnay, and the region is renowned for these varietals. Explore the Santa Ynez Valley, Santa Maria Valley, and Sta. Rita Hills to savor wines that beautifully capture the essence of the California coast.
Check out SoCalization's Santa Barbara collection here!
https://www.socalization.com/collections/santa-barbara
Paso Robles: Bold and Adventurous
For those seeking bolder and more adventurous wines, Paso Robles in San Luis Obispo County is a must-visit. Known for its warm days and cool nights, this region produces robust reds like Cabernet Sauvignon, Zinfandel, and Rhône varietals. The winemakers here are known for their innovative approaches, making Paso Robles a hotspot for wine enthusiasts looking for something out of the ordinary.
Check out SoCalization's Paso Robles Collection here!
 https://www.socalization.com/collections/paso-robles
San Diego County: Surprising Sips in SoCal
San Diego County may not be the first place that comes to mind when you think of wine, but it's a hidden treasure for wine connoisseurs. The Ramona Valley and San Pasqual Valley are two wine districts worth exploring. They offer an array of grape varietals and unique blends, often in a more intimate and relaxed setting compared to larger wine regions.
Malibu Coast: Wine with a View
Imagine sipping on exquisite wine while gazing out at the sparkling Pacific Ocean. That's the experience you'll find in Malibu's wine district. This scenic region is known for its picturesque vineyards, many of which offer breathtaking views of the coastline. Taste Malibu-grown Cabernet Sauvignon, Merlot, and other cool-climate varietals while enjoying the serene ambiance.
Check out SoCalization's Malibu Coast collection here!
  https://www.socalization.com/collections/malibu
Plan Your SoCal Wine District Adventure
Whether you're a wine aficionado or simply curious about what Southern California has to offer, exploring these wine districts is an unforgettable journey. Each district tells a unique story through its wines, landscapes, and the passionate vinters who call this sunny part of the Golden State home.
Raise your glass to the fusion of sunshine, soil, and skilled winemaking that makes this region a wine lover's paradise. With SoCalization, you can order a taste of these regions right to you and sample the SoCal lifestyle. 
Be sure to visit our collections pages for our top picks from these districts!
---